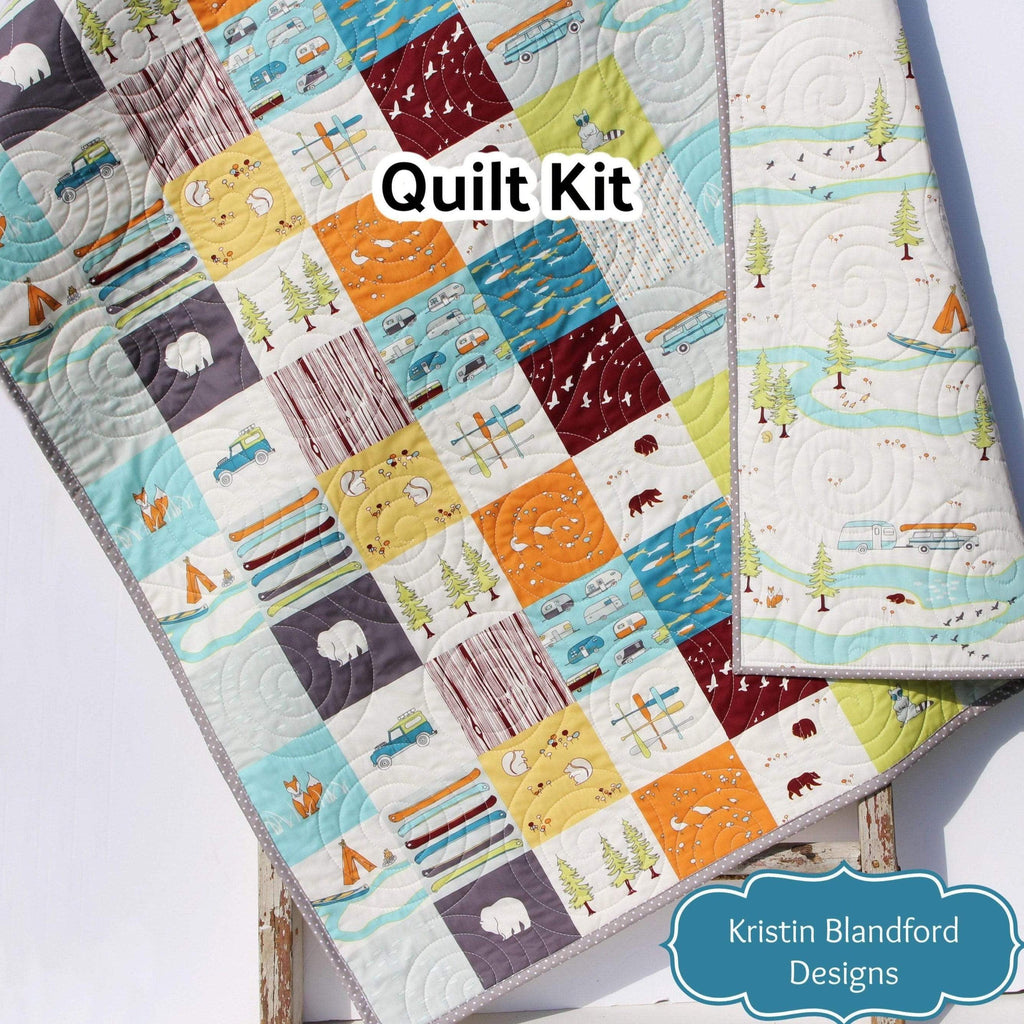 Organic Quilt Kit Camp Sur Birch Fabrics Cheater Patchwork Blanket DIY Wholecloth JayCyn Camping Outdoors Out of Print Hard to Find OOP HTF
---
This listing is for a wholecloth Quilt Kit featuring Camp Sur by Birch Organic Fabrics. You choose your size! The baby size is approximately 39.25" x 49.5" and the toddler size 39.25" x 61.5". This is a wholecloth quilt kit meaning the patchwork is printed directly on the fabric so you do not have to sew the top squares together! There is no pattern for this kit, simply cut around the squares leaving a 1/4 inch seam allowance and quilt as desired! This fabric is out of print and hard to find. Limited quantities available.
Kit includes: 
1 Camp Sur Cheater Panel (9x12 blocks for baby & 9x15 blocks for toddler)
binding
backing
Purchase the HANDMADE QUILT here.  
This is quality quilting fabric at its best! Fabric is kept in a clean, smoke-free studio. This wholecloth quilt kit would make a great gift! Simple, easy and quick to put together! Enjoy giving the gift of a handmade quilt!
Follow us on Facebook https://www.facebook.com/KristinBlandfordDesigns or signup for our newsletters http://eepurl.com/b7V2Gb
---
Share this Product
---
More from this collection